Theo tin Metaari hay prweb.com
According to a New Metaari Report, The Worldwide Learning Game Industry is in a Period of Explosive Growth
SEATTLE (PRWEB) JULY 12, 2019
According to the new Metaari report "The 2019-2024 Global Game-based Learning Market", the worldwide five-year compound annual growth rate (CAGR) for Game-based Learning is a robust 33.2% and revenues will more than quadruple to reach well over $24 billion by 2024.
Metaari has revised our revenue forecasts for the global Game-based Learning market significantly upward from previous forecasts.
The Serious Play Conference publishes Metaari's updated report on the market for serious games every year. This year the conference is being held in Orlando at the University of Central Florida from July 24 through July 26. Sam S. Adkins, Chief Researcher of Metaari, will give the keynote on the Global Game-based Learning Market on Friday July 26.
You can get more details on the conference here:
https://seriousplay-ucf.com/
Sam S. Adkins, CEO of Metaari (formerly Ambient Insight), has been providing market research on the global learning technology industry for more than 25 years. He focuses on identifying revenue opportunities for advanced learning technology suppliers.
"The new report has 491 pages, 126 forecast tables, and 19 charts," comments Adkins. "Over 2,100 serious game suppliers operating in 122 countries across the globe are identified in this report to help suppliers locate domestic resellers, distributors, and partners. It is the most comprehensive report of the serious game market ever published. This is the fourteenth annual iteration of the report and the market data get more granular every time we update it."
There are three sections in the report: a detailed analysis of the catalysts, a demand-side analysis, and a supply-side analysis. The demand-side analysis provides revenue forecasts for seven regions, fifty-two countries, and eight buying segments. The supply-side analysis provides five-year forecasts for eleven types of packaged learning games, custom development services, and tools and platforms.
The forecasts in this report break out retail revenues by eleven distinct educational game types based on Metaari's Pedagogical Framework for Game-based Learning. Revenues for these eleven game types are provided for all the regions combined and a separate breakout is provided for the United States. The framework was derived by reverse engineering high-demand commercial products. The framework provides suppliers with a product roadmap to tap addressable revenue streams for specific types of learning games designed for specific demographics.
"We have identified eight major catalysts driving the global Game-based Learning market. Two of the catalysts include a spike in large-scale distribution agreements and an intense period of merger and acquisition (M&A) activity," reports Adkins. "The number of large-scale distribution agreements between Game-based Learning companies and global partners spiked in 2017 and 2018. Educational games now reach billions of new users. The market for Game-based Learning is validated when large international companies acquire educational game developers.
The big companies don't create markets; they wait until large revenues are clearly visible before they 'buy their way in'."
The US is the top buying country and a great deal of detail is provided for the US in the report including a five-year forecast for each of the eight buying segments and forecasts for each of the eleven types of serious games on the market. The report separates the PreK-12 forecasts by three subsegments: preschool, primary, and secondary. The buying behavior is quite different in each academic subsegment.
"This is the first serious game market report to forecast five-year revenues for AI-based learning games," adds Adkins. "It is a relatively new type of learning game that has just come on the market in the last three years. We are now able to calibrate revenues by analyzing the baseline data we have collected over the last three years. The global growth rate for AI-based learning games is a robust 34.6% and revenues will climb to just over $800 million by 2024. The growth rate in the US is dramatically higher at a breathtaking 56.5%."
About Metaari
Metaari (formerly Ambient Insight) is an ethics-based quantitative market research firm that identifies revenue opportunities for advanced learning technology suppliers. We track the learning technology markets in 122 countries. We have the most complete view of the international learning technology market in the industry. Metaari focusses solely on advanced learning technology research on products that utilize psychometrics, neuroscience, game mechanics, robotics, cognitive computing, artificial intelligence, virtual reality, and augmented reality.
http://www.metaari.com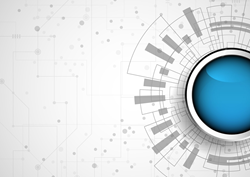 https://www.prweb.com/releases/global_serious_games_market_surges_to_24_billion_by_2024/prweb16434416.htm
Note: We are not responsible for typo error, price change, substitute item, or available of item from online ads.
Lưu ý: Chúng tôi không chịu trách nhiệm về lỗi ấn, thay đổi giá, hàng thay thế, hoặc có sẵn mặt hàng quảng cáo.